Micro Bioreactor - High-Throughput Fermentation
Microbioreactor for high-throughput fermentations with the online monitoring of biomass, pH, DO, and real time fluorescence.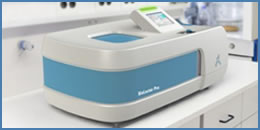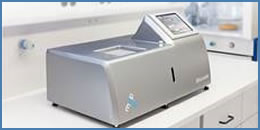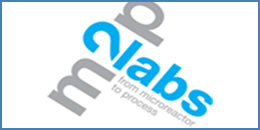 The BioLector measures the most common fermentation parameters online while running a cultivation.
The bench top microbioreactor also controls the shaking speed, temperature inside the cultivation chamber, and the humidity.
Real time monitoring of fluorescent reaction products enables advanced experimental analysis.
Microfluidic process control enables controlled direct feeding and pH control.
Robotic automation gives integrated liquid handling capabilities for automated media formulation, sampling, induction, dosing and fed batch processing.