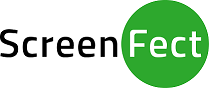 Our ScreenFect® transfection reagents are developed using patented combinatorial chemistry methods, which generates chemical libraries. Using these chemical libraries, candidate reagents are identified by high-throughput cell screening approaches. High performing reagents are further optimized for specific applications.
Our ScreenFect® transfection reagents can be used for transfection of nucleic acid molecules (pDNA, siRNA, mRNA, miRNA) as well as co-transfection of combinations of these.
ScreenFect® reagents provide excellent performance in many standard cell lines as well as difficult-to-transfect primary and stem cells.
Examples of cell lines successfully transfected with ScreenFect® reagents can be found here.
Our ScreenFect® transfection reagents have these performance qualities:
✚ Very high transfection efficiency
✚ Low cytotoxity
✚ Serum compatible and no need to change media
✚ Free of animal derived components
✚ Perfect for high throughput screenings
✚ Perfect for large scale transfection